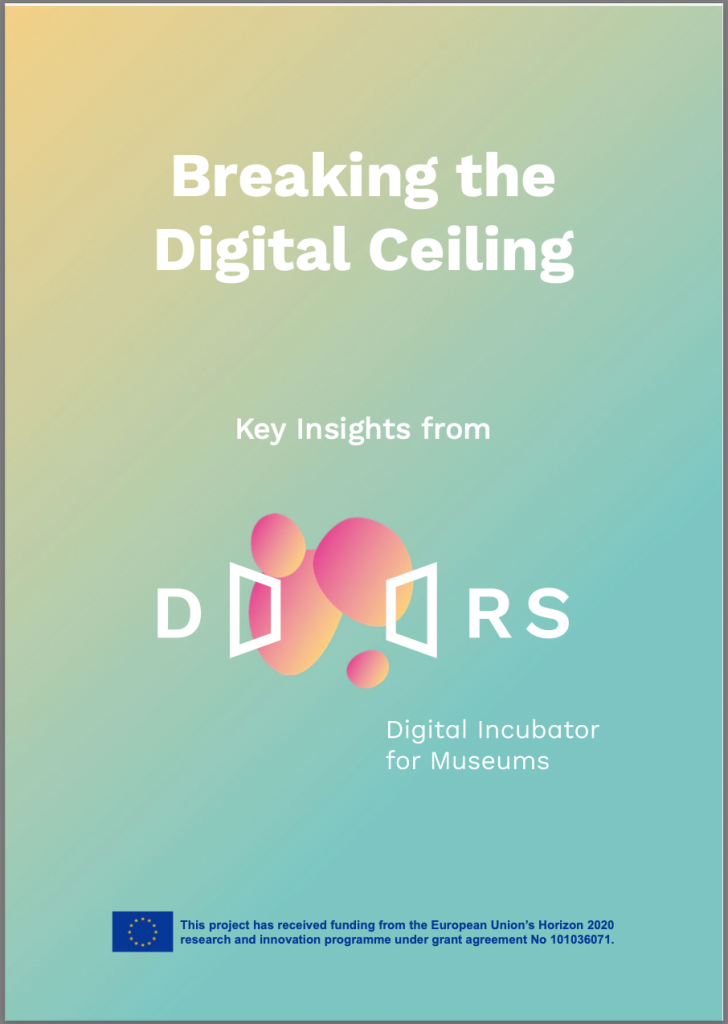 Braking the Digital Ceiling is a publication resulting from research and storytelling on the relevance of digitalization in small and medium museum as observed in practice during the DOORS – Digital Incubator for Museums program. 
Initiated by partner organizations Ars Electronica, MUSEUM BOOSTER and ECSITE and funded by the European Union's Horizon 2020 research and innovation programme, DOORS – Digital Incubator for Museums ran for two years from October 2021 to September 2023.
A two-stage incubation program helped twenty museums (Computer History Museum included) break the digital ceiling and contribute to long-term digital transformation examples for the sector.
While discussions about the sector's digital transformation had been happening for a while, there was little talk at the time of how this might look different in smaller museums. The program as well as the publication explicitly focuses on local or regional museums, museums located outside urban centres, museums that owed their existence to the dedication of a few volunteers, convinced that the development of the institutions as such depended on their respective ability to go digital.
This publication is a roadmap that marks the steps of the incubation program, making space for voices of the project team, the experts and the participating museums.
Link to publication: https://ars.electronica.art/doors/files/2023/09/breaking-the-digital-ceiling.pdf